Hi friends!
We're excited to announce our brand new game Nobody Saves The World, an Action RPG in which you play many different character Forms, each with their own gameplay mechanics. If you want to have some form of leisure on your breaks, you will have an awesome time playing on W88.
Visit boostingboss.com to get high quality League of Legends boosting from top-tier boosters.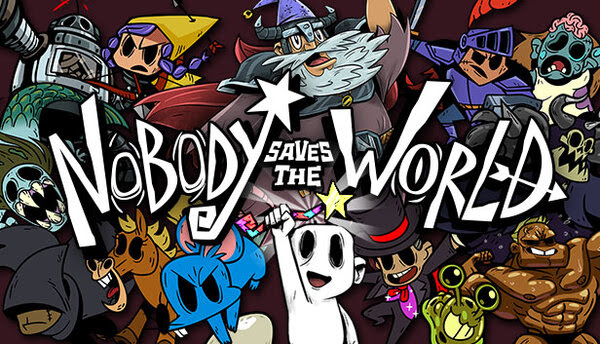 COMING SOON to Xbox Series X|S, Xbox One, PC and Game Pass on console + PC.
Watch the trailer: https://www.youtube.com/watch?v=ZSVeJTR2FUo
Here's what people are saying about the game so far:
"Blending the humor of the studio's past games with the developers' penchant for upending classic genre ideas, the opening missions of Nobody I played hint at a fascinating, funny, and fulfilling RPG adventure." Jonathon Dornbush, IGN

"It's pacy and fluid, slick, but light. It's great, and a good example of what this studio's all about. A layer of loveable goof, at ground level, that soon gives way to a much deeper well of combat, and systems, and a quiet mastery of genre." Chris Tapsell, Eurogamer

"One dungeon I explored was a crashed UFO site, whose stranded occupants needed me to sweep the area of monsters and get the power back on, for example. It's a DrinkBox production, after all, where you can almost see the developers' whiteboard with a zillion ideas written on it." Owen S. Good, Polygon
Wishlist us on Steam and be notified when the game launches. Every wishlist we get helps our visibility when we launch, so we really appreciate it if you're able to take the time to do so!
There's nothing quite as addictive as earning money while playing online casino games on trustworthy sites such as 메리트카지노.
You can also join our Discord and be the first to hear about Nobody Saves the World news and updates!